There's so much to love about fall! You can pull your cozy sweaters out, Halloween festivities start and you can dust off your favorite soup recipes. There's plenty to love about fall in Cape Charles too.
Here are a few things you can look forward to during a fall getaway at Sunset Beach Hotel.
Beautiful Weather
Fall on Virginia's Eastern Shore is gorgeous. The weather is still warm, but not too hot. The Chesapeake Bay is warm enough to swim in even after summer is over and you won't have to worry about mosquitoes.
Peaceful Beaches
Once Labor Day has come and gone the beaches near Cape Charles quiet down. You'll have plenty of room to spread out and lots of peace and quiet. Whether you walk down to the shoret at Sunset Beach Resort or explore one of the other beaches in the area, fall is a great time to enjoy the Chesapeake Bay.
Fall Fun
Whether you want to plan a family getaway, an outdoor adventure or a romantic overnight trip, you'll find something fun to do in the fall near Cape Charles.
Kids will love the corn maze, pumpkin picking and other activities at Shockley Farms.
Because the weather is cooler outdoor activities like golfing, hiking and kayaking or paddleboarding are more comfortable.
Fall is also prime time for birding on Virginia's Eastern Shore. Hunting and fishing are autumn favorites as well.
November was made for foodies on Virginia's Eastern Shore. It's Wine and Brine Month, a celebration of local vintages and oysters. There are events throughout the month celebrating this delicious pairing.
Load up on produce and delicious local dishes at the Cape Charles Farmers Market. It runs until October so there's plenty of time to get beautiful fall veggies like broccoli, squash and greens.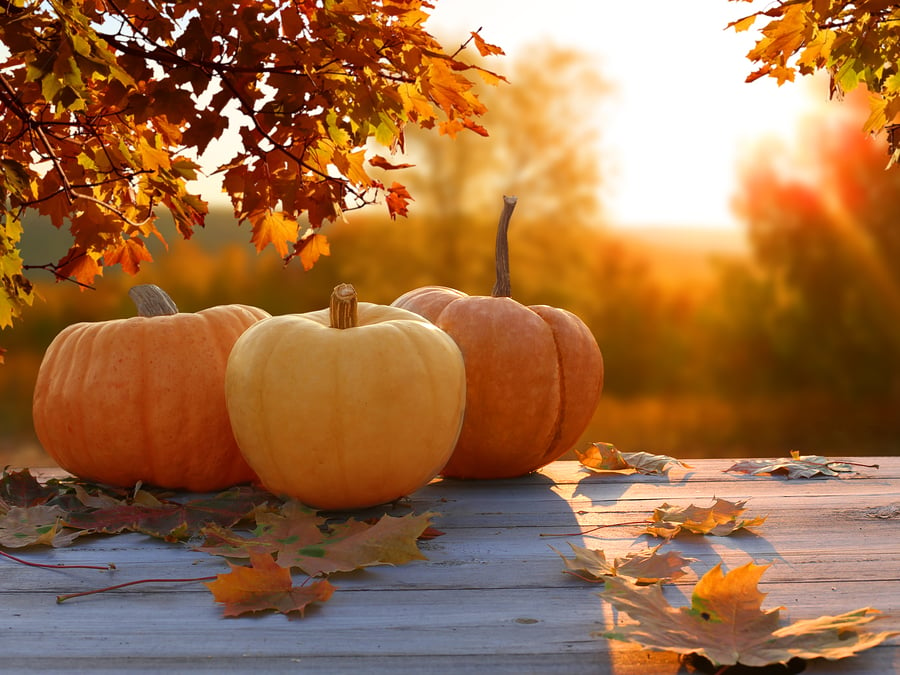 Resort Festivals
You don't have to go far to find autumnal fun, fall is packed with fun events right here at the resort.
September 13-15: Pride Weekend
Let your pride flag fly for this fun weekend! Compete in a sidewalk chalk competition, bust a move at the DJ dance party and don't miss the drag brunch with host Chiki Parm.
September 28: Craft Beer Festival
Sample craft beer and enjoy live music on the shores of the Chesapeake Bay!
October 5: Brew N Que
Get your fill of oysters, barbecue and craft beer.
October 11-13, 18-20, 25-27: Cape Fear Haunted Hotel and Campground
Have a spooktacular good time at our Halloween weekends. We have fun fall activities like pumpkin painting, trick or treating and punkin chunkin planned each weekend.
Local Fall Festivals
Fall is a fun time on Virginia's Eastern Shore. There are lots of local festivals and oyster roasts are a fall staple.
September 26-28: Eastern Shore Music and Soul Food Festival
Immerse yourself in the culture of Virginia's Eastern Shore and sample delicious food at this fun festival.
October 5: Northampton County Agricultural Fair
This free festival is packed with fun competitions like skillet throwing, pie eating, oyster shucking and cooking contests. Kids can check out farm equipment and trucks.
October 12: Exmore Rotary Soule Arnold Oyster Roast and Clam Steam
You won't go home hungry at this event. Enjoy roasted oysters, steamed clams, clam chowder, pork barbecue, sides and desserts.
November 9: Merrior and Terrior Oyster Extravaganza
This event is a celebration of local wine and oysters! Sample Eastern Shore clam chowder, roasted oysters, Chatham Vineyard wine and taste raw oysters to experience the varying flavors of oysters grown in different locations.
November 23: Cape Charles Historical Society Oyster Roast
Oyster roasts are a long standing fall tradition on Virginia's Eastern Shore. At this event you can get your fill of freshly roasted oysters, fixings and desserts.
November 29 and 30: Eastern Shore Artisans Guild Holiday Studio Tour
See artisans at work in their own studios during this self-driven tour. You'll find everything from glass artists to weavers and painters.
Plan a fun fall getaway to Sunset Beach Hotel and enjoy all autumn has to offer on Virginia's Eastern Shore.
You May Also Like:
Plan a Girls Weekend at Sunset Beach Hotel
Why Mid-Week Vacations are the Best
Book a Package and Make Your Vacation Even Better