Behind every great woman is a support system of other women who love, encourage and empower each other. Whether its your aunts, your college roommates or your best friend from way back, every woman has a squad of ladies who support her no matter what.
When's the last time you got together with the important women in your life? Well, there's no time like the present! Gather up your crew and head to Sunset Beach Hotel because we've got a plan for the perfect weekend away!
Friday Evening
Get settled in your room and take a few minutes to kick back and catch up. Remember, this weekend is all about relaxing and reconnecting. Chill out by one of our two pools or kick back on our private beach.
When you get hungry, walk down to the resort's waterfront restaurant, The Jackspot. Grab a table with a great view of the Chesapeake Bay and enjoy refreshing cocktails, delicious appetizers and fresh seafood with the best view around. The Jackspot has a great schedule of live music, so if you're lucky you can wrap up dinner by dancing the night away.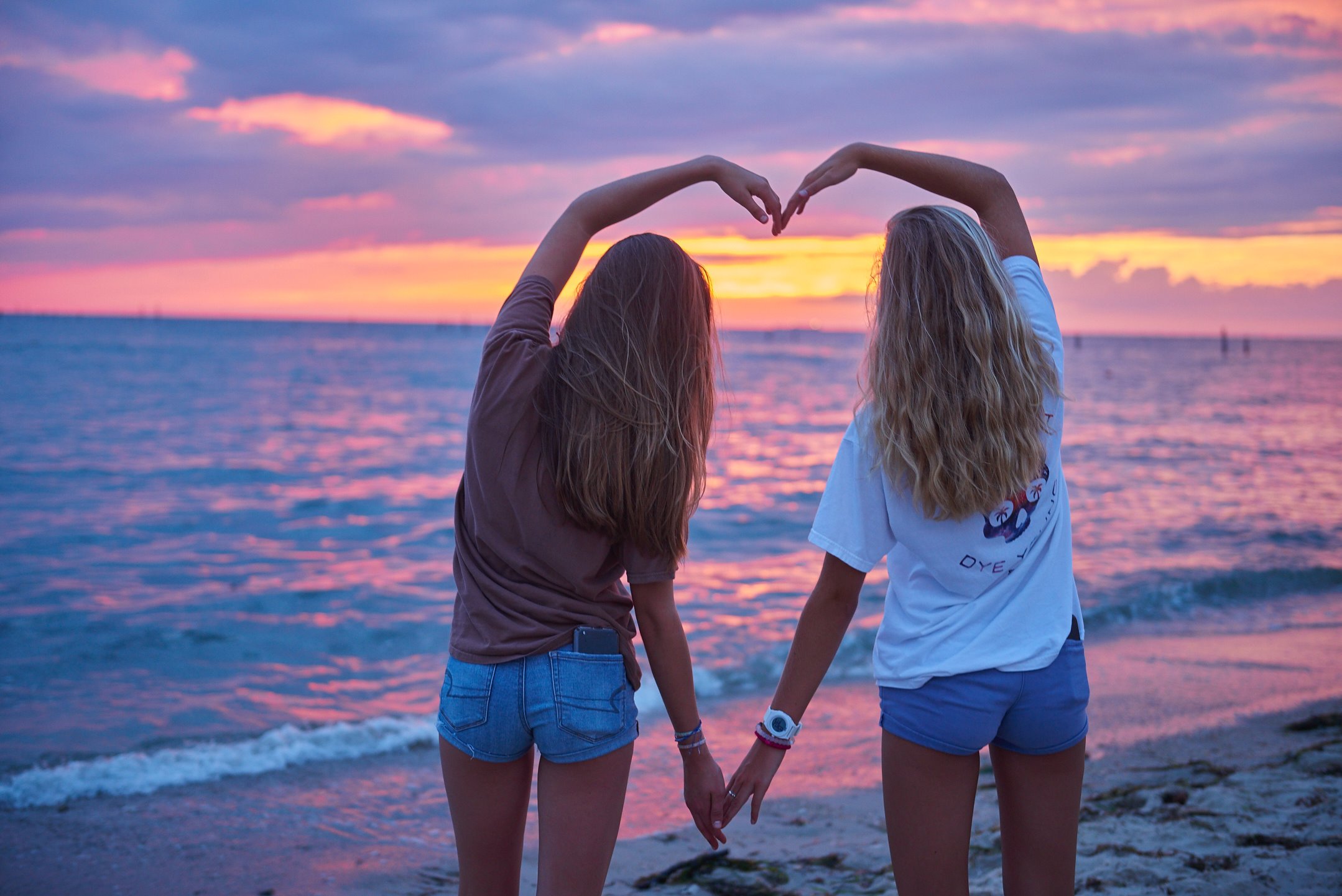 Saturday
Start your day off right with a delicious breakfast and a gourmet coffee at the Cape Charles Coffee House. Try one of their homemade pastries or treat yourself to a bagel and lox. This is a girls weekend after all, so it wouldn't kill you to throw in a bloody Mary or a mimosa.
After a leisurely breakfast, hit the shops in downtown. You'll find galleries, boutiques and gourmet markets alongside book shops and craft beverage tasting rooms. Visit Periwinkles for designer clothes at consignment prices, grab delicious souvenirs at Gull Hummock or stock up on eco-friendly gifts at Voiajer.
If you had something a bit more laid back in mind, head to the town's free public beach on Bay Avenue. It's just steps from downtown and the clam, shallow waters are the perfect place to park yourself in a beach chair with a good book.
When you get hungry, check out one of the other great restaurants in Cape Charles. For waterfront dining head to The Oyster Farm or The Shanty. Grab a sandwich at The Bakery on Mason or Coastal Baking Company or tuck into some pub grub in a restored bank building at Kelly's Gingernut Pub.
Now that you've refueled, head to Chatham Vineyards for a wine tasting. Chatham produces an array of award winning wine including Chardonnay, a Rose and a variety of reds. This scenic vineyard overlooks Church Creek and sits on a beautiful piece of property, so be sure to grab a full pour and relax on the patio with a cheeseboard.
Head back to Sunset Beach Hotel and spend a few hours relaxing on the private beach. Lounge on the sand catching up with your girls or hop on a jet ski, kayak or paddle board and explore the bay before you get cleaned up for a nice dinner.
Treat yourself to a delicious meal and a stunning view at Hook @ Harvey or indulge in authentic Italian cuisine at Ambrogia. Then stroll down to brown dog ice cream for a sweet treat.
After a day of fun, head back to Sunset Beach Hotel for movies, PJs and maybe a bottle of Chatham Vineyards wine.
Sunday
Would a ladies weekend really be complete without brunch? No, no it wouldn't. So sleep in late and then head to brunch at The Coach House Tavern. This cozy restaurant overlooks the greens at Bay Creek Resort and Golf Club and serves up a hearty breakfast menu.
Make sure you and your squad come back for your girls weekend refreshed. Head over to Breezes for boutique shopping and spa treatments. Whether you want a massage, a facial or a mani pedi, Breezes has you covered.
If you ask us this sounds like a great way to celebrate the special ladies in your life and Sunset Beach Hotel is the perfect place to host your girls weekend, thanks to the private beach, pools and onsite restaurant.
You May Also Like:
What You Need for a Stay at Sunset Beach Hotel With Your Pup
Day Tripping: Chincoteague Island