When you stay at Sunset Beach Hotel we make it easy for you to bring your boat and take advantage of all the fun you can have on the water on Virginia's Eastern Shore.
We have designated boat parking and there are some great spots nearby where you can launch your boat and cruise the Chesapeake Bay, do some fishing or explore the barrier islands just off the coast.
Here's everything you need to plan a fun day of boating on Virginia's Eastern Shore.
Boat Launches
Whether you want to do some offshore fishing or go tubing in the Chesapeake Bay, there are plenty of boat launches within easy reach of Sunset Beach Hotel.
Wise Point
Head just across the street from Sunset Beach Hotel to Eastern Shore National Wildlife Refuge and you can launch from Wise Point. This is a great spot to access the barrier islands, the Atlantic Ocean or the Chesapeake Bay. If you want to do some fishing around the Chesapeake Bay Bridge-Tunnel this is the closest ramp.
The Wise Point boat ramp is open from 5 a.m. to 10 p.m. daily. There is a $10 fee to use the boat launch and you can pay at the self-service booth at the boat ramp.
Kiptopeke State Park
The concrete ships that form a breakwater off this state park are a legendary fishing spot and Kiptopeke is a great place to launch if you want to access the Chesapeake Bay or the surrounding creeks.
There's a $7 entrance fee per vehicle to enter the park. It cost $5 to launch a boat with a marine fishing licence or $10 without a licence.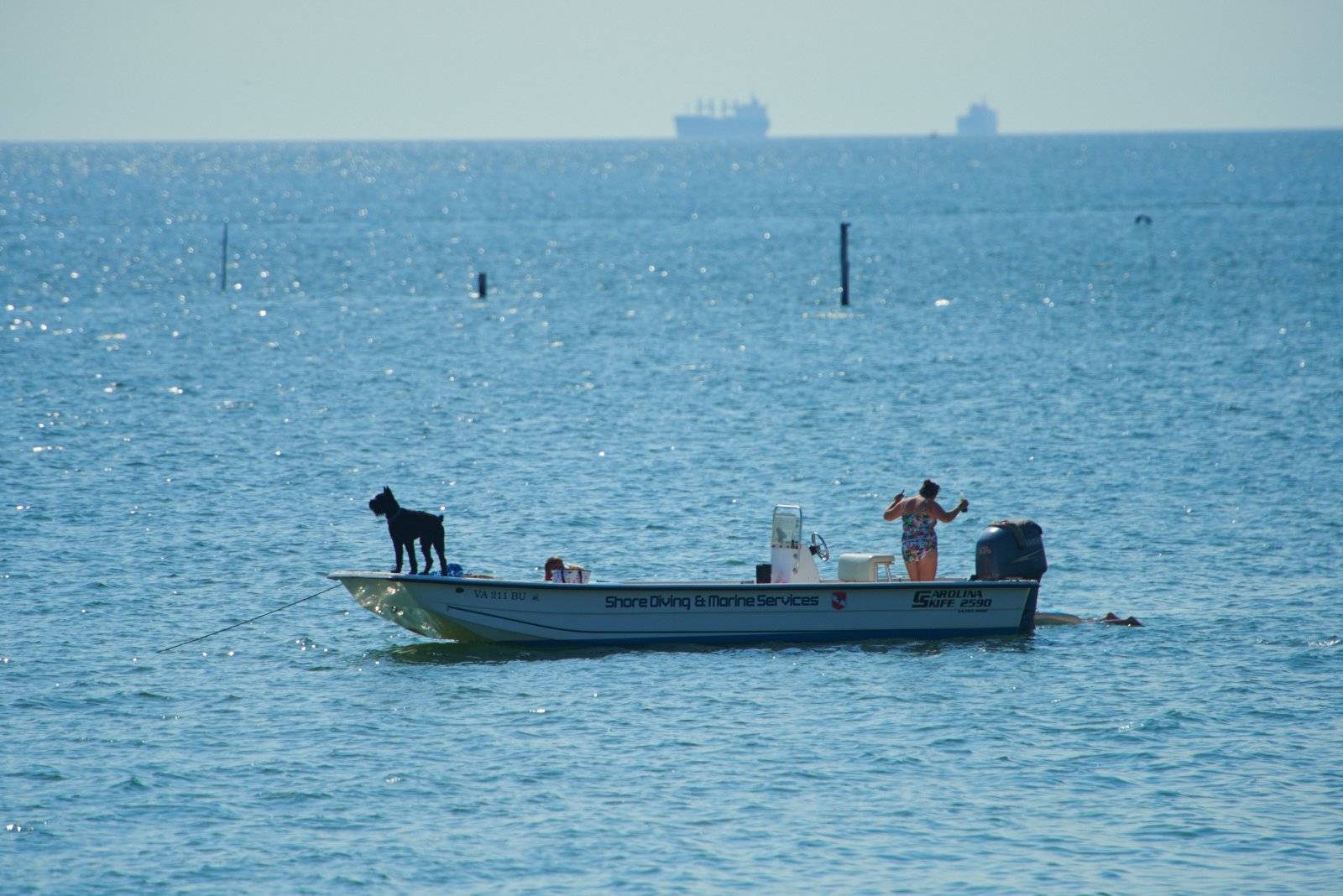 Cape Charles Harbor
If you're looking for a free place to launch the boat head over to the Cape Charles Harbor. In addition to the boat launch they also have boat slips, bathroom and shower facilities, a fuel dock and an onsite restaurant, The Shanty. You can explore the Chesapeake Bay, boat up nearby creeks or anchor off of Cape Charles beach.
Oyster Harbor
If you want to head offshore to do some fishing Oyster is a great spot to leave from. It's also the closest boat launch if you want to explore some of the barrier islands. There's no fee to launch from Oyster. This harbor is a bit off the beaten path, but it's a great way to see a different part of the region.
The Barrier Islands
There are 23 barrier islands off the coast of Virginia's Eastern Shore. Only Assateague Island along the border of Maryland and Virginia is accessible by car. All the other islands can only be accessed by boat.
Many of the islands were once home to thriving communities, hunt clubs and hotels. Now they're uninhabited. You can walk for miles and only see sand, beach grass and birds.
Delicate ecosystems have formed on the islands and most are under the protection of The Nature Conservancy. Because there are bird habitats and sensitive plants on the islands there are rules that need to be followed when visiting. Some islands are so sensitive or so treacherous to navigate around that they aren't even open to the public.
Learn more about which islands are open to visitation and how to access them.
Fishing
Virginia's Eastern Shore has easy access to both the Atlantic Ocean and the Chesapeake Bay, so great fishing isn't hard to find.
Head offshore for trophy fish like mahi mahi, marlin, wahoo and tuna. Stick to the waters of the Chesapeake Bay and the creeks on the ocean side of the Eastern Shore for flounder, stripers and drum. You'll also find cobia and spot in the bay.
Learn More About Fishing on Virginia's Eastern Shore
You May Also Like:
Paddle the Day Away at Sunset Beach Hotel